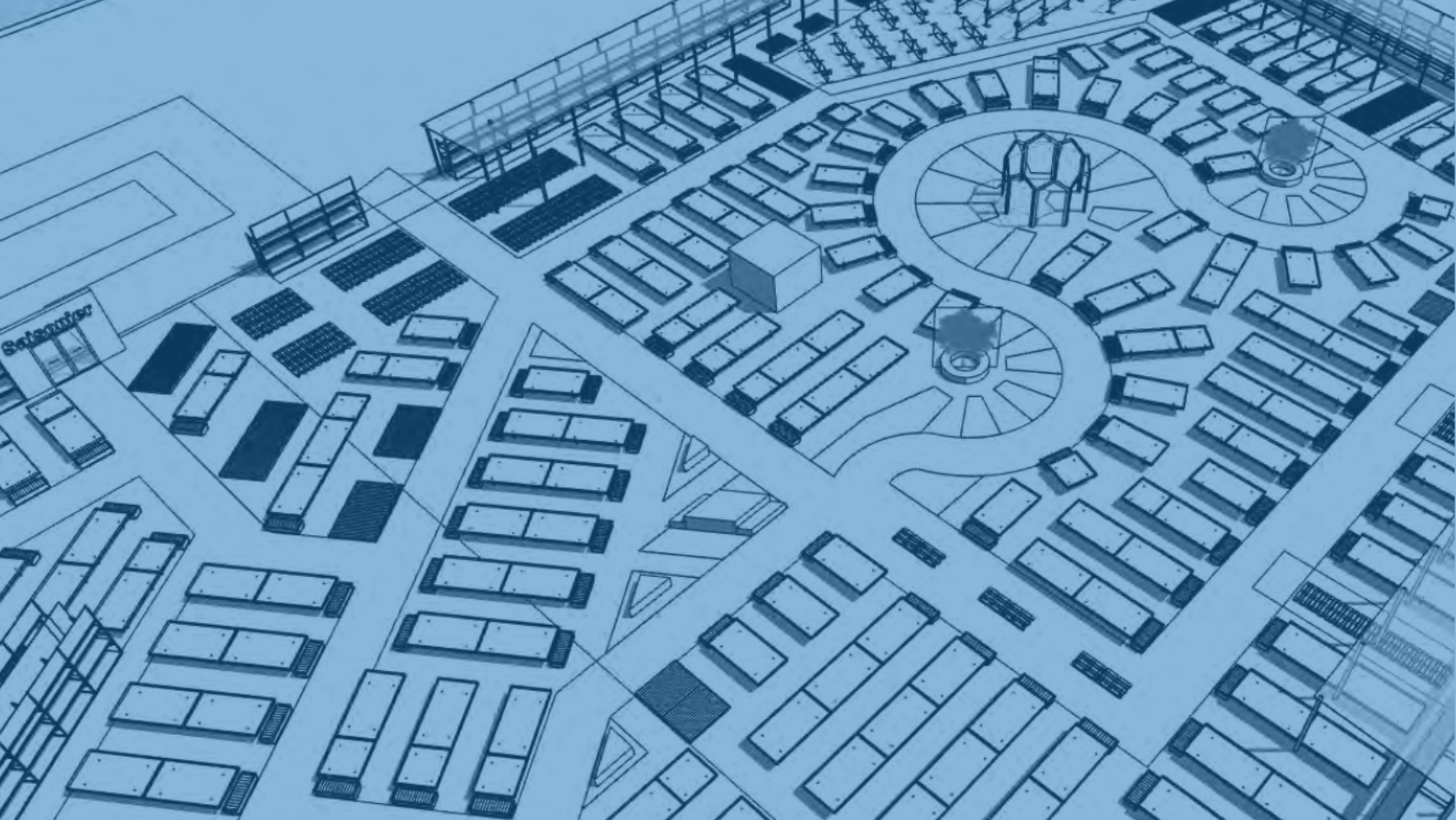 10 tips for a good customer flow in your gardencentre
When a customer visits your garden centre, they have an expectation and a goal. The goal may be inspiration, entertainment or a very effective search for a specific product. You as a garden centre entrepreneur can influence the route your customer takes and ensure that the customer stays in your garden centre longer than planned and thus becomes inspired, informed and encounters more products and probably buys them. In this way you help the customer with the need he has, but also make sure that the expectation is met. And preferably a little more. How to do this you will read in this blog.
The advantage of good routing in your garden centre
As a garden centre entrepreneur, you naturally want to leave an indelible impression on your customer. A good routing, proper placement of products, a pleasant atmosphere through lighting and color and appropriate background music contribute to this. By using appealing and clear signage, the customer sees immediately upon entering your store what the walking route is and where which product can be found. With instore communication you guide the customer through your garden centre and they will walk out with a satisfied feeling.
But how do you do this? These 10 tips will help.
When a customer visits your garden centre, it should be clear where they are. Make sure your brand/store is recognizable through your logo and corporate identity and use them consistently. Then use signing to make clear what the customer can expect. For example: If you can only pay by debit card in your store, make this known immediately upon entry.
2. Customers like to be guided without necessarily needing a store employee to do so. This is possible with good in-store communication. Customers are relieved of choice stress and are pointed to things they did not know they needed. By means of a floor plan and signing the customer sees at a glance where he should be. By adding communication at strategic places for a certain department/product, the customer is helped at the right time and place.
3. If you have the space for it, it is smart to create a "landing strip" immediately after entering your garden centre. The customer always has to "land" and orient himself for a while after entering. Therefore, immediately flooding them with your offerings is not wise. However, you can place a floor plan and signage in this area.
4. Use shopping carts of a good size so that the customer has enough space to take all the items he comes across. Too little space makes a customer decide to leave a product out. Too bad!
5. Avoid long aisles. This is because long distances invite you to walk harder. As a result, the customer will not notice part of your offer and will therefore go towards the checkout with fewer items.
6. Cross selling. You've probably heard of this. Cross selling is supplementing the original offer with relevant related products. Consider, for example, placing lighters with the windlights and placing a flower watering can with the house plants. Quick win for both parties!
7. Not only the height on the shelf where the product is placed is important. The position on the horizontal axis of the shelf also matters. Once the customer has found what he was looking for he will turn around and not walk further down the shelf. Products in the middle of the shelf therefore stand out more than products on the sides. So watch carefully which products you place in this strategic spot.
8. Classify your garden centre by category. This makes it clear and helps the customer make choices. The easier it is for the customer to make a choice, the more satisfied he will be with the purchase. Therefore, place birdhouses and garden tools right after the outdoor plant department and place candles and home accessories right after the indoor plant department. In addition, make subcategory distinctions and do not place bird food among the garden tools, but near the birdhouses.
9. Provide a pleasant background sound. The quieter this sound is, the more relaxed the customer will be moving through the store. Room acoustics are also important. On a busy day, you don't want to be drowned out by all the talking people and children playing in your garden centre.
10. Products that deserve extra attention also deserve a special place in your store. You can highlight these products with lighting, sound or smell. This can be a new product, but also a promotion or a seasonal product that needs to be purchased NOW.

As you can see, good routing is a sum of several factors and determines to a large extent the turnover of your store. Not something in which you want to miss the mark.
How lookINsight can help you
Want to know more about this topic? Exchange thoughts? Or could you use a helping hand? lookINsight is happy to think along with you. We are a design and consultancy firm for garden centres that works according to a convenient A-B-C-D. Reviewing and analyzing the current data available is an important starting point for making improvements. Until your brand perfectly reflects what you offer in services and products, many of your customers will remain confused and you will not get the most out of your brand and customer relationship.